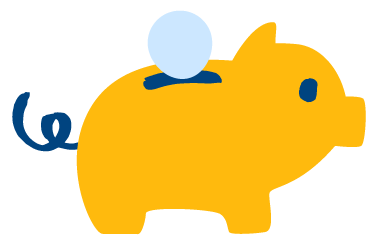 Albert Savings is an automatic savings program that saves money from your linked checking account and transfers it to Savings, which lives in the Albert app.
You can choose to use Smart Savings, or select a fixed amount to save weekly if you're looking for more control.
If you choose to use Smart Savings
Our Smart Savings algorithm determines how much you can safely save at any given point in a month. You can read more here about how the algorithm works. 
You can expect to save $25–$100 per week, usually spread across 2–3 transactions ranging from $5–$30 each.

If we determine that you can save at a given moment, we transfer the savings amount from your linked checking account to your Savings account.

In order to avoid overdrawing your account, we will not initiate a Savings transfer if your bank account balance is too low.


If you choose a weekly amount
Albert will transfer the amount you select weekly from your linked checking account to Savings. 
Additional details
The funds in your Savings account are held at FDIC-insured banks for your benefit, and are FDIC-insured up to $250,000.
Deposits into and withdrawals from Savings generally take 2–3 business days to complete. 
The money in your Savings account is yours, available for withdrawal anytime. There is no fee for transferring your funds.

Your Savings funds are placed in the default savings goal, the Rainy day fund. If you're a Genius customer, you may create additional savings goals.