While we strive to support all financial institutions operating in the U.S., there are some—particularly smaller, regional banks and credit unions—that are not yet integrated with our account aggregation partners, Plaid and Quovo.
To add your financial institution account:
Tap Overview in your app
Then tap + in the upper right-hand corner of your screen. You may search for your institution by name or website address.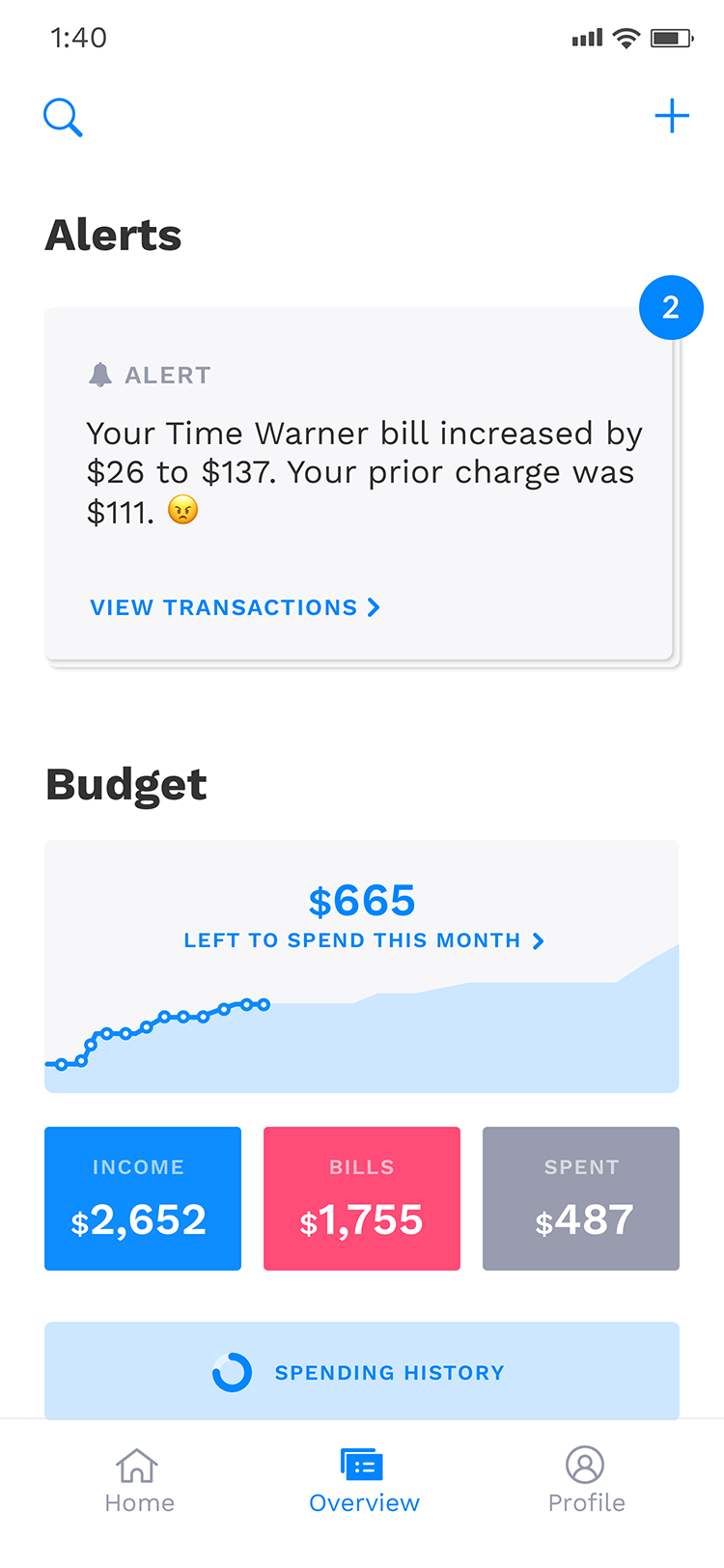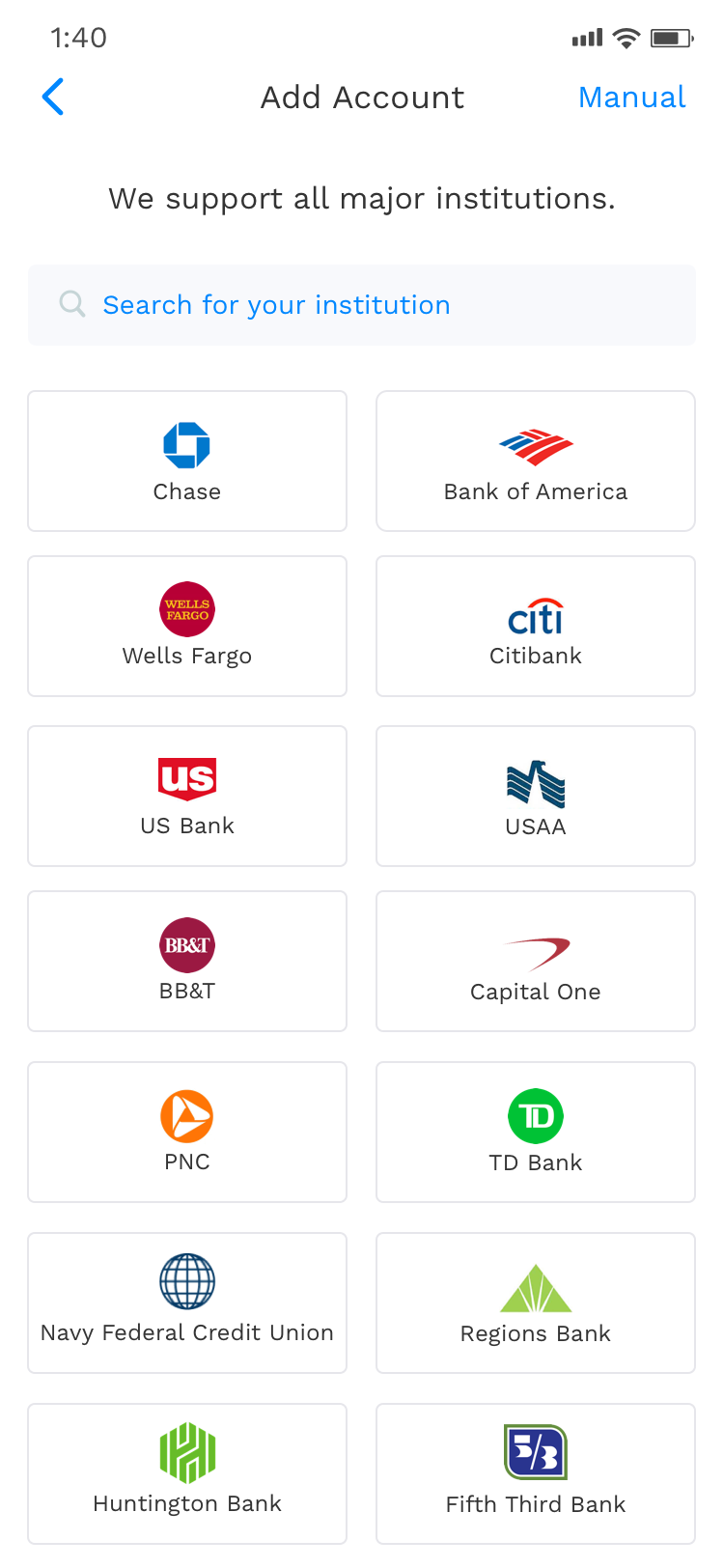 If your bank does not appear on the list, you may add your account manually once you've linked at least one other financial institution account through the above-described process.
To do so, repeat the above steps to add your other financial institution account. You may then manually add your account from the unsupported financial institution.
If none of your financial institutions are supported at this time, you will not be able to use Albert.