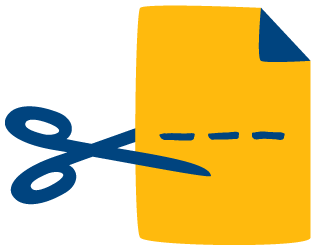 Overview
Albert's partner, Billshark, has lowered bills for more than 100,000 customers. Their team of professionals directly negotiates with service providers to find you the best possible rate. If your provider agrees to a reduced rate, Billshark charges a success fee equivalent to 40% of your savings. This amount is calculated based on the term of the savings that your service provider agrees to, up to 24 months. The average savings term comes out to 13 months.
The remaining 60% of savings are yours.
Savings
Customers can save an average of $250–$500 per bill per year. Each bill is different, so your exact savings can't be guaranteed until Billshark finishes their negotiation. However, we do estimate the likelihood of success and project how much you could save, based on past outcomes from similar bills.
If you visit Bills from the Overview tab, you can see this information displayed beside any bills we have the potential to lower.
Success Fee
Once your savings are locked in, Billshark charges the success fee to the credit card you provided.
If the success fee is less than $50, Billshark charges the total amount at once. If the total is more than $50, Billshark breaks the success fee into 6 monthly payments.
The success fee is calculated based on the length of time that the service provider commits to lowering your bill. The average savings terms are around 13 months, though some service providers can lock in your savings for up to 24 months. Here's an example of what your total charges would look like if your original bill was $120/mo and we lowered it by $30/mo for 13 months:

For a list of service providers we currently support, read this article.